IN-COMPANY

WORKSHOPS
Virtual and live sessions, tailored to your consultancy's needs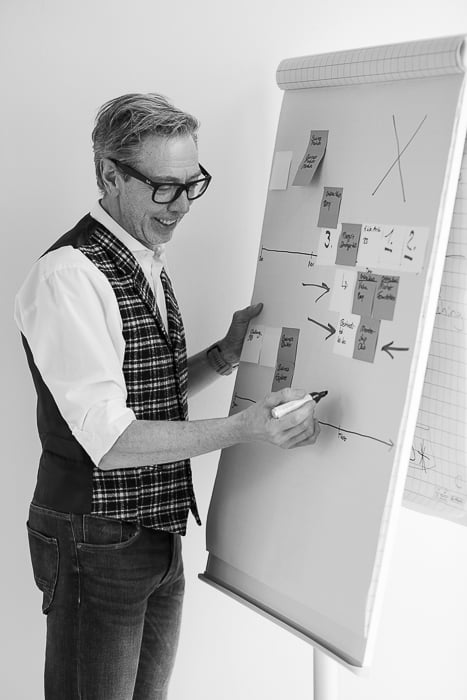 Getting your consultancy's
business development

approach aligned with your target audience's expectations

Are you seeking help to build and grow the foundations for a solid business development footprint in consulting? The one that delivers measurable results and withstands the test of time?

I can help with short virtual interventions, 2-hour virtual workshops, half-day or full-day classes (virtual or live in West Europe), or 2-day boot camps in a retreat format.

Everything is possible.
Who

this workshop service is designed for
Small
consultancies
Boutique firms and small consultancies that are struggling to grow their business and compete with larger firms on the market.
Medium-sized consultancies
Firms that originally experienced significant growth but whose business development and growth activities have reached a plateau.
Practices within large consultancies
Practices lagging on their growth targets or looking to expand their client reach through sustainable business development activities.
Here's
what

my workshops entail
During my workshops, I will take your firm's consultants through all my experiences, both as a consultant and as a guide and trainer for other consultants. The ultimate goal is to improve the way you do business as a consultancy and how your consultants approach business development, marketing, and sales;
The workshop is organized for a small group of 6 to max. 10 participants.
What will your consultancy get out of the workshop?
I will be teaching the participating consultants a proven step-by-step approach to creating and growing their reputational footprint in their expertise domain;
I will do an assessment of your current consulting business with a short status report that we will discuss during the workshop;
I will share best practices of how other consultancies have been doing 'quick fixes' so you can make impactful changes fast;
Your consultancy will receive tools, templates, and checklists to improve your positioning and grow your consultancy business;
We will have a thorough group and individual discussions about existing gaps, needs, and goals of your consultancy;
I will do several deep dives on topics such as positioning, market visibility, focus and diversification, educating the target audience, developing social proof, and packaging/scaling consulting services;
I will help your consultancy set goals and plan a long-term business development strategy.
The main objective? The day after the workshop, your consultancy will start a new era of sustainable growth, and your business development approach will never be the same again. Promised!
Here's a sample
program

of a recent 2-day client workshop
Day 1
Welcome and introduction
The need to improve your consulting approach – both as a firm and as individual consultants – in a crowded and competitive market
Understanding the foundations of a successful consulting businesses
Narrow focus, specialization, and vertical vs. horizontal growth approaches
Exercise: working with the Miro board during the workshop
Educating your audience to build trust & visibility
Day 2
A laser-sharp consulting positioning as the starting point for success
Developing the core components of a consultancy's positioning
Understanding value proposition design and how to use it as a consulting firm
How to deal with the typical underlying challenges: FOMO, Ego, Time, Pleasing & Over-servicing, etc.
Developing an upstream consulting service offering
Bringing it all together, finalizing our Miro board
And during such a 2-day workshop: 8 hours/day Q&A with me :-)
Shoot any questions at any time during the workshop, and I will be all yours. I am happy to share all my experiences, benchmarks, tests, comparisons, lessons learned from other consultancies and myself, successes and failures, and 100 more things you always wanted to ask. I am looking forward to being at your service!