CONSULTANCY POSITIONING

ASSESSMENT
(for small & medium-sized consultancy firms*)
* see definition of small or medium below
Do you really understand the

perception

of your consultancy through the lens of your ideal client?
Consultancy Positioning is the pivotal act of clarifying what problem(s) your consultancy is solving for which specific audience and how your approach is achieving that.
In today's complex and rapidly changing consulting industry, creating a high-quality market positioning may be the single biggest decision to make as an owner/partner - a decision that holds the biggest leverage for long-term success.
Clumsy consultancy positioning weakens the result of everything you do in marketing, business development, value proposition design, service development, thought leadership, team management, hiring, etc.
Your consultancy positioning is your strategy. As Michael Porter said: "Strategy is about making choices, trade-offs; it's about deliberately choosing to be different".
Do any of the following consulting struggles ring true? Yes, it's a long list of symptoms of poor positioning!
Receiving few spontaneous invitations and requests for expertise, poor overall visible in the market/industry, see also my LinkedIn post;
Writing (long) customized proposals all the time (due to saying yes to almost everything), a stressful and time-consuming activity;
Suffering from low win rates and not knowing why pitches get lost (reputed consultancies have >70% win rates), mostly looking at the competition instead of doing introspection (not created enough trust with the prospect, see my linkedin post);
Plain acceptance of project briefings of the prospect, being afraid to give candid pushback because of 1) not having enough expertise depth and 2) being afraid to lose the prospect;
Struggling with tough client objections (not specialising results in not deeply knowing all the possible objections) and the inability to answer the ugly question 'why should we hire your consultancy?' (and if they get that question, they already lost the game);
Hardly ever saying NO because of keeping all options open to protect revenue;
Constantly twisting the expertise narrative to ease the pitch (resulting in easily leaving the internally agreed expertise lane, this is a big struggle between owners/partners all the time)
Getting requested to share rates & costs, even before the pitch (this is a form of disbelieve and/or lack of trust in the expertise);
Allowing serious discounts to please the prospect/client, client payments are slow, the client doesn't seem to care (consultancies with a strong reputation hardly ever get the discount question, been there myself);
Struggling with tough gatekeepers (e.g. procurement) and not get client air cover or support to get through the gatekeepers smoothly (again, it's a big message if consultancies don't get gatekeeper support);
Getting managed by lower-level team members, considering the consultancy as lower level order takers, disconnected from the C-level;
Getting measured on 'hours performed' instead of on (transformational) outcomes, in fact these consultancies are selling 'availability';
Struggling to provide transformational case studies and social proof, because of the laundry list of services, it's difficult to demonstrate specific, distinctive expertise (and it's not doable from a workload perspective);
Not really knowing what to write about to demonstrate expertise, build trust, improve visibility. In fact, I always check this first in my assessments and I also ask Google what 'trust stuff' can be found from the consultancy.
If you can relate to any of these challenges, you might have a positioning problem with your consultancy!
Here's

how

I assess the positioning of your consultancy
Owners/partners should avoid figuring out their consultancy positioning strengths and weaknesses by trial and error. It takes way too much time.
I can help you to fully grasp the perception of your consultancy, swiftly. No trial and error. My assessment takes you through a rigorous process of diagnosing, researching, assessing and comparing the touch points that connect your consultancy with your ideal audience for the years to come.
I am assessing your consultancy positioning on the basis of these criteria:



1. The clarity of your foundational positioning criteria (your value proposition to the market):
• clarity about your target audience
• clarity about the audience's prototypical problem(s) you can transform
• clarity about problem resolution you've developed
2. The way you are running your consultancy business - it'll immediately tell me where you have your bottlenecks;
3. The commercial messaging (must be in sync with the positioning);
4. Thought leadership (must be in sync with the positioning);
5. Social Proof (proof from existing clients that your approach has measurable impact);
6. The quality of the signal relevancy for Google (must be in sync with your positioning - what Google says you are is the lens of your prospects);
7. The strength of the owners' or partners' story/stories (the Why of your consultancy).

Assessing your services thru the lens of the

prospective client

- in 6 weeks
I take a detailed 'picture' of how you are perceived in the market through your website, messaging, service description, thought leadership, social media, etc.
I gather everything a prospective client would be able to find about your service, your company, your point of view, your approach to solving their problem(s), etc.
The consultancy owner(s)/partner(s) will complete a questionnaire explaining how the business is managed and what symptoms of the positioning might be visible.
I run 'what the prospect sees' through my proprietary assessment tool. Within 6 weeks - fast and furious - I will deliver a detailed report with plain scores and candid observation of all assessment criteria.
Finally, I will run you (and your partners and/or team) through the report and provide you with improvement reco's in a 90' virtual workshop.
Except for completing the questionnaire to help me get started with my research, there's no other upfront time investment at your end.
Why

choose me to assess the positioning of your consultancy?
Here's the thing: if your consultancy positioning isn't damn right, this will echo for the years to come!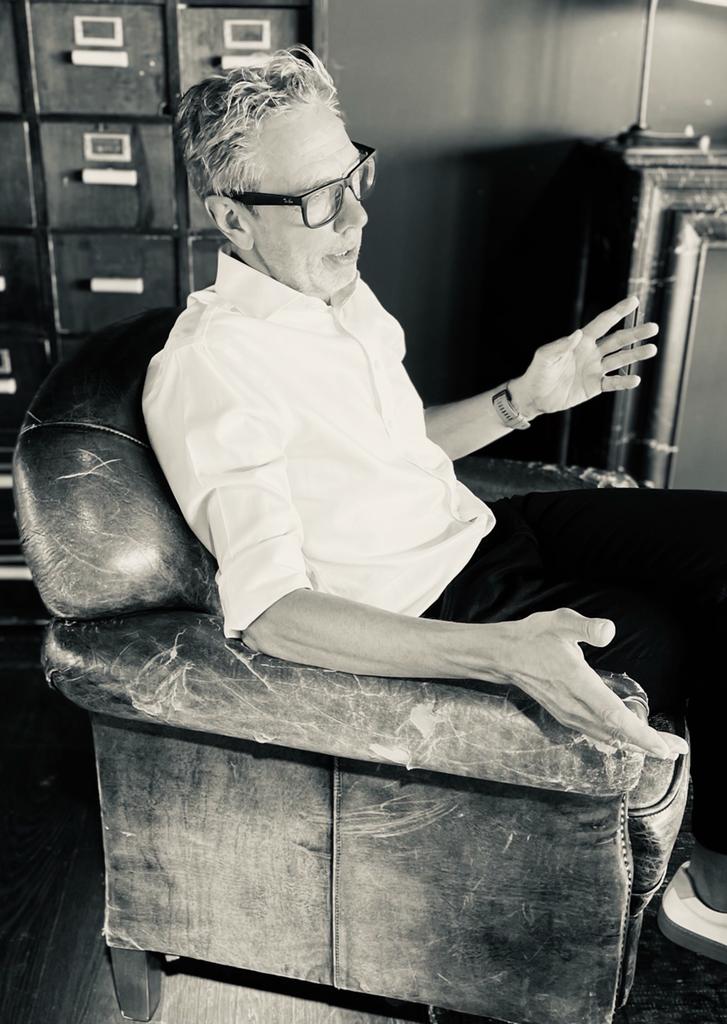 Why me?
• Discovering consultancy positioning imperfections is my bread and butter;
• I am brutally honest. I will provide you with straightforward and non-snarky can-do feedback, consulting specific;
• I am laser-sharp focused. Assessing consultancy positioning requires deep knowledge of the functional domain and the current trends impacting consultancy growth.
My Bio in short
Unlike many traditional consulting advisors (mostly with marketing or technical backgrounds), I've worked in the trenches of consulting at the intersection of consultancy leadership (EMEA CHRO at Nielsen Consulting), founding/growing a mid-sized consultancy myself (iNostix), and scaling this consultancy after acquisition by Deloitte.
Due to the reputational footprint I was able to build with iNostix, we were acquired by Deloitte in 2016.
During my 4 awesome years with Deloitte, I was able to deepen my understanding of the drivers of consulting success in the fast changing future of consulting landscape.
Positioning assessments for consultancies and consulting services are at the core of my all day work and expertise.

My

ideal clients

for the positioning assessment?
My ideal clients? Small or Medium-sized (boutique) consultancies or practices within Large consulting firms, with these characteristics:
Min. of 5 years in business

Between 10-200 consultants

Min. of €1M revenue
Who OWNS the assessment? I am very clear about that: consultancy positioning assessment is the owners' (or partner/principle) baby. Period. If the owners/partners/principles don't buy into developing a laser-sharp market positioning and value proposition, this assessment exercise wastes time and money.
When

initiate a positioning assessment for your consultancy?
Every time somebody from the team talks about your consultancy externally, he/she will have to precisely articulate the internally agreed value proposition.



You want to build a new-biz engine and be more careful with sole dependency on recommendations and relationships. This requires clarifying your target audience and a laser-sharp positioning to take to market;

You are not landing the clients you want, and you are seeking commercial improvements (client issues, lead-generating challenges, business development acceleration, sales pitch enhancement,...);

You are growing at speed, but your positioning and messaging haven't kept pace. You sound like the consultancy you were 4-5 years ago, not the winner you are now;

You are known for great execution and project work, but the real value of the consultancy is in strategic advisory. You want to move upstream and charge accordingly;

You are dissatisfied with the internal alignment challenges (e.g. between owners or partners of the consultancy), leading to incoherent external AND internal messaging and lots of tiring and demotivating internal discussions;

You need a specialist external assessment or evaluation of your service(s), your value proposition, or your specialization/focus;

Your thought leadership doesn't seem to be in sync with your consultancy positioning, doesn't seem to get traction in the market, and is not generating demand for the consultancy's expertise.
What positioning is

NOT

about

It's not a

static definition

of who you are. It'll evolve over time, you'll need to review it 2x year to assess its alignment with the consulting market realities;
It's not your

point of view

. Your point of view though, is an essential part of your positioning;
It's not

the vision

of your consultancy: consider the vision as 'the dream', the bigger picture of where you'd like to get in 5-10 years from now. Of course, 'the dream' will impact the way you position yourself right now in the market and evolve over time;
It's not a

brand definition

because the way you define your brand is an outcome of your positioning in the market;
It's not your

external messaging

because your ultimate messaging is also an outcome of your positioning;
It's not your

marketing and/or business development strategy

, because the marketing and sales strategy will be built on (or derived from) the 3 foundational pillars of your positioning: the audience definition, the audience's pressing problem definition, the audience's problem resolution definition.
My Consultancy Positioning Assessment

Pricing
The cost of the assessment: 14.500 Euro (upfront payment).
Included are:
My proprietary assessment of your consultancy's positioning through the lens of the prospect;
A detailed report with scores and conclusions within 6 weeks after finishing the questionnaire;
A 2-hour virtual workshop to explain the outcomes and introduce improvement recommendations;
Consultancies also book me for implementation support, packages available for 6 or 12 months.